Software Engineer - Backend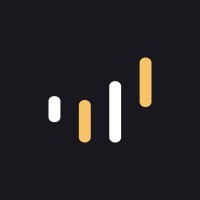 Front Finance
Software Engineering
United States
Posted on Sunday, November 5, 2023
About Mesh
Founded in 2020, Mesh's mission is to build an open, connected and secure financial ecosystem. Mesh is a modern financial operating system that provides enterprise clients with the ability to enable digital asset transfers, crypto payments, account aggregation and registered securities trading, all within their platform. Mesh is creating an embedded financial ecosystem that is more open, connected and secure for businesses and users alike.
Mesh has found a particular market need in the digital asset space and is uniquely positioned to provide some much needed simplification. Mesh integrates with 300+ crypto exchanges and self-custody wallets, such as Coinbase, Binance, Kraken, Metamask, Trust Wallet, etc. and offers a seamless, embedded authentication and transfer experience experience that significantly reduces user friction in use cases like asset deposits, crypto payments, crypto payouts, and more.
To learn more, visit https://www.meshconnect.com.
Mesh is funded by notable VCs like Streamlined VC, Motivate VC, B Capital Group, Dreamers VC, SNR, amongst others.
Job Description:
We are seeking a talented and experienced Software Engineer with a strong background in backend engineering. As a member of our team, you will play a crucial role in designing, developing, and maintaining our innovative software solutions.
We take pride in #buidling #secure and #seamless products - Do you identify with this ?
Responsibilities:
Develop and maintain backend services and APIs

Work closely with Azure cloud services for deployment and scalability.

Conduct thorough testing, debugging, and prompt resolution of software defects.

Stay up-to-date with industry trends and emerging technologies.

Contribute to code reviews, architectural decisions, and system design.

Create high-quality, efficient, and reliable code following best practices.

Optimize performance and scalability of backend systems for handling large data volumes.

Stay updated on the latest trends and technologies in fintech/crypto and backend development.

Build crypto first and secure products to facilitate traditional financial activity, such as payments, transfers etc
Qualifications:
3+ years of professional experience as a Backend Software Engineer, preferably in the fintech/crypto industry.

Strong proficiency in backend programming languages such as Java, Python, C#.Net, Scala, Go etc

A security first mindset: with good knowledge of common security concepts such as AuthN, AuthZ, SAML, API security, encryption etc

An understanding of crypto concepts such as blockchains, RPCs, self custody wallets etc

Solid understanding of RESTful API design principles and microservices architecture.

Familiarity with cloud platforms such as Azure.

Knowledge of DevOps practices and CI/CD pipelines.

Excellent communication and collaboration abilities.
If you are passionate about building simple solutions to complex problems and are obsessed with creating and building value, we would love to hear from you. Join our dynamic team and contribute to the development of cutting-edge fintech solutions!
This position is open exclusively to candidates residing in the United States.