Head of Infrastructure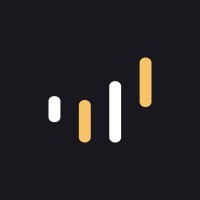 Front Finance
Other Engineering
California, USA
Posted on Monday, August 28, 2023
About Front Finance
Founded in 2020, Front's mission is to build an open, connected and secure financial ecosystem. Front is a modern financial operating system that provides enterprise clients with the ability to enable digital asset transfers, crypto payments, account aggregation and registered securities trading, all within their platform. Front is creating an embedded financial ecosystem that is more open, connected and secure for businesses and users alike.
Front has found a particular market need in the digital asset space and is uniquely positioned to provide some much needed simplification. Front integrates with 300+ crypto exchanges and self-custody wallets, such as Coinbase, Binance, Kraken, Metamask, Trust Wallet, etc. and offers a seamless, embedded authentication and transfer experience experience that significantly reduces user friction in use cases like asset deposits, crypto payments, crypto payouts, and more.
To learn more, visit https://www.getfront.com.
Front Finance is funded by notable VCs like Streamlined VC, Motivate VC, B Capital Group, Dreamers VC, SNR, amongst others.
As a Head of Infrastructure you will get to:
Manage a remote, product driven engineering team:
Lead 20+ globally located engineers
Manage and create organisations with a fully distributed team of engineers
Create consistency in using agile methodologies between different engineering teams
Help define product direction:
Execute and rapidly iterate the product to achieve product market fit based on customer feedback
Have a seat at the table in defining what product areas Front should go into and helping to define MVP level requirements to validate the hypothesis
Hands on advocate
Advocate for engineering best practices, such as CI/CD, observability, quality etc
Hands on leader, who can lead by example and show by doing
Work on engineering foundations, practices and be a critical force in shaping the culture
What you bring:
Overall 8+ years of industry experience
At least 2 years of engineering management experience
Scrappy Problem Solving: Must pride themselves on being able to solve problems in creative ways that are optimizing for speed to customers over perfection
Hands on experience: Ability to fully get into the weeds, and lead by example
Strategic Mindset: Must be able to see the 'bigger picture' and make critical decisions that help drive the team forward.
Innovative Mentality: Must be excited about building a bigger and better product, which can mean going into new markets and customer segments.
Skill set required
Experience in cloud platforms such as Azure, AWS, GCP
Experience in observability platforms such as DataDog
Experience in infrastructure automation tools such as Terraform, Puppet, Ansible etc
Experience in security practices, and security tooling
Experience managing teams/organizations of 10+ engineers
Skill set bonus
Experience in the financial domain
Experience in crypto and equities trading
What we value in our teammates:
Intellectually Curious: You always want to learn more about your customers' pain points and improve the product.
Founder's Attitude: You take full ownership and responsibility over outcomes. You're a force of nature that gets the job done no matter what it takes.
Force Multiplier: Your presence, positivity, and drive inspires others to step up their game.
Constantly Learning: You're always pushing yourself to learn more, whether that is to be a better product manager, better leader, etc. You're not satisfied with the status-quo.