Human Resources Executive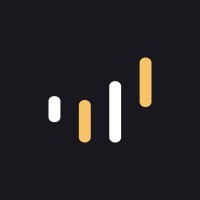 Front Finance
People & HR
California, USA
Posted on Friday, September 15, 2023
Front is an API service provider that has built hundreds of integrations with brokerages, centralized crypto exchanges, and self-custody crypto wallets. Unlike traditional data aggregators, Front has real, API-based integrations that provide client apps with embedded authentication experiences, real-time data (no screen scraping), and write capabilities (trading and transfers) in held-away accounts. Front is asset agnostic and aims to become the rails of the FinTech industry.
Front has identified and filled a particular market need in the digital asset space and is uniquely positioned to provide some much-needed standardization. Front integrates over 250 crypto exchanges and self-custody wallets, such as Coinbase, Binance, Kraken, Metamask, and Trust Wallet, and offers a seamless, embedded authentication and transfer experience that significantly reduces user friction in use cases like asset deposits, crypto payments and payouts, and more.
Front Financial is funded by notable VCs, including Streamlined VC, Motivate VC, B Capital Group, Dreamers VC, and SNR, amongst others.
HR Executive Position
Front is currently looking for an HR Executive to oversee all aspects of human resources practices and processes.
As HR executive, your responsibilities include:
Developing and implementing HR strategies and initiatives aligned with overall business strategy.
Bridge management and employee relations by addressing demands, grievances, or other issues.
Manage the recruitment and selection process.
Support current and future business needs through the development, engagement, motivation and preservation of human capital.
Develop and monitor overall HR strategies, systems, tactics, and procedures across the organization.
Nurture a positive working environment.
Oversee and manage an employee assessment system that drives high performance.
Maintain company payment plan and benefits program.
Assess training needs to apply and monitor training programs.
Report to management and provide decision support through HR metrics.
Ensure legal compliance throughout human resource management.
Requirements and Skills
Proven working experience as an HR Executive.
Candidates must be people-oriented and results-driven.
Demonstrable experience with Human Resources metrics
Knowledge of HR systems and databases.
Leadership skills and ability to develop a strategy.
Excellent active listening, negotiation, and presentation skills.
Competence in building and effectively managing interpersonal relationships at all levels of the company.
In-depth knowledge of labor law and HR best practices.
Degree in Human Resources or related field.
Preferred Qualifications:
Master's degree or equivalent in human resources or related fields.
Experience working with HR software, preferably Bamboo HR.
Previous recruitment experience in a start-up.
Salary Range: 63k-130k per year
We offer a competitive salary, benefits package, and opportunities for professional growth and development. If you are looking for an exciting and challenging role in a dynamic, fast-paced environment, we invite you to apply for this position.