Senior Product Manager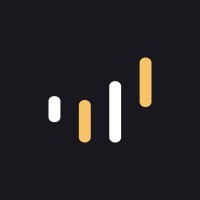 Front Finance
Product
United States
Posted on Friday, September 15, 2023
Location: Remote
Front is an API service provider that has built hundreds of integrations with brokerages, centralized crypto exchanges, and self-custody crypto wallets. Unlike traditional data aggregators. Front has real, API-based integrations that provide client apps with embedded authentication experiences, real-time data (no screen scraping), and write capabilities (trading and transfers) in held-away accounts. Front is asset-agnostic and aims to become the rails of the FinTech industry.
Front has found a particular market need in the digital asset space and is uniquely positioned to provide some much-needed simplification. Front integrates with 250+ crypto exchanges and self-custody wallets, such as Coinbase, Binance, Kraken, Metamask, Trust Wallet, etc., and offers a seamless, embedded authentication and transfer experience that significantly reduces user friction in use cases like asset deposits, crypto payments, crypto payouts, and more.
Front Finance is funded by notable VCs like Streamlined VC, Motivate VC, B Capital Group, Dreamers VC, SNR, amongst others.
As a Senior Product Manager, you will get to:
Drive the Crypto Vision:
Lead a cross-functional team dedicated to building out integrations and crypto product lines
Own the crypto near-term and long-term product roadmap
Create a crypto product strategy and identify product areas to prioritize
Scale the Product:
Execute and rapidly iterate the product based on customer feedback
Build out the integration library to be the most comprehensive library in the world
Drive the product development process from discovery to inception to launch
What you bring:
At least 3 years of Product Management experience with SaaS products. Crypto experience is a plus.
Scrappy Execution: Must pride themselves on delivering products into the hands of customers over everything else and iterating to get to the 'optimal' product.
Strategic Mindset: Must be able to see the 'bigger picture' and make critical decisions that help drive development forward.
Innovative Mentality: Must be excited about building a bigger and better product, which can mean going into new markets and customer segments.
What we value in our teammates:
Intellectual Curiosity: You always want to learn more about your customers' pain points and improve the product.
A Founder's Attitude: You take full ownership and responsibility over outcomes. You're a force of nature that gets the job done no matter what it takes.
Being a Force Multiplier: Your presence, positivity, and drive inspire others to step up their game.
Constantly Learning: You're always pushing yourself to learn more, whether that is to be a better product manager, better leader, etc. You're not satisfied with the status-quo.
We offer a competitive salary, benefits package, and opportunities for professional growth and development. If you are looking for an exciting and challenging role in a dynamic, fast-paced environment focused on APIs in the crypto and fintech industries, we invite you to apply for this position.